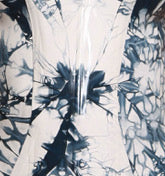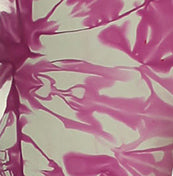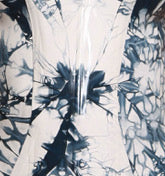 Dungeon Rubber Boots Tie Dye
These boots come in 5 different heights from above the knee, please measure how high you would like them on your leg before purchasing.  
As all our products are made to order, we aim to achieve the highest quality and best fit possible for our clients. 

In doing so we ask that you download our measurement chart below, and supply us with the information required for us to create the perfect fit for your legs.
Please email this information to us to info@natachamarro.com , we will contact you for this information if not received after purchase. 
CLICK FOR MEASUREMENT CHART this will open in a new window  

As all our products are made to order, please allow up to 6 weeks for production.  

- Latex legs in a variety of colours - please note Tie-Dye latex is hand dyed so patterns and intensity will vary.
- Handmade to order in London
- 7 inch heel
- 2 and a half inch platform
- Round toe shape 
- Rubber sole + commando rubber sole
- Genuine or faux leather lining
- Side zip with zip locker 
** If you do not see the size, height, colour or materials you would like please note we may be able to fulfil your requirements as a bespoke order. Click here for details or email us at info@natachamarro.com **